Contact DHD & Co., Accountants & Business Advisers
in Manchester.
Whatever your accountancy or business requirements DHD & Co. can help you find the answers.
We offer a completely FREE initial consultation to ensure DHD & Co. can provide you with the value and standard of service you are looking for.

DHD & Co Accountants and Business Advisers
651a Mauldeth Road West
Chorlton
Manchester
M21 7SA
T 0161 881 8999
F 0161 881 6999
E info@dhd-co.com

Follow DHD & Co. on Twitter
Join us on LinkedIn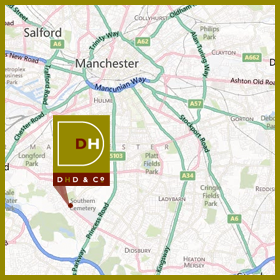 Click on the map above for a more detailed view.